Hieno, hieno päivä kotikaupungin näyttelypäivässä 2! Tiibetinspanieleissa Venus ruletti jälleen uuden taitavan handlerinsa kanssa rotukehässä, kasvattien omistajat esittivät kasvattajaryhmäni ja chihuahua-kehässä ihanat chihumme saivat tuomarin hymyilemään. Upea päivä – ja ruusukkeiden lisäksi hieno rusketus kasvoille!
Tibetan Spaniels judged by: Kristiina Ahlberg, FI
Multi CH Multi W Tashi-Gong Venus: BEST BITCH #1, CACIB, BEST OF OPPOSITE SEX
Multi CH Multi W Tashi-Gong Handsome Harrison: BEST OF BREED VETERAN, BEST MALE #2
Tashi-Gong Tibetan Spaniels: BEST OF BREED BREEDER´S GROUP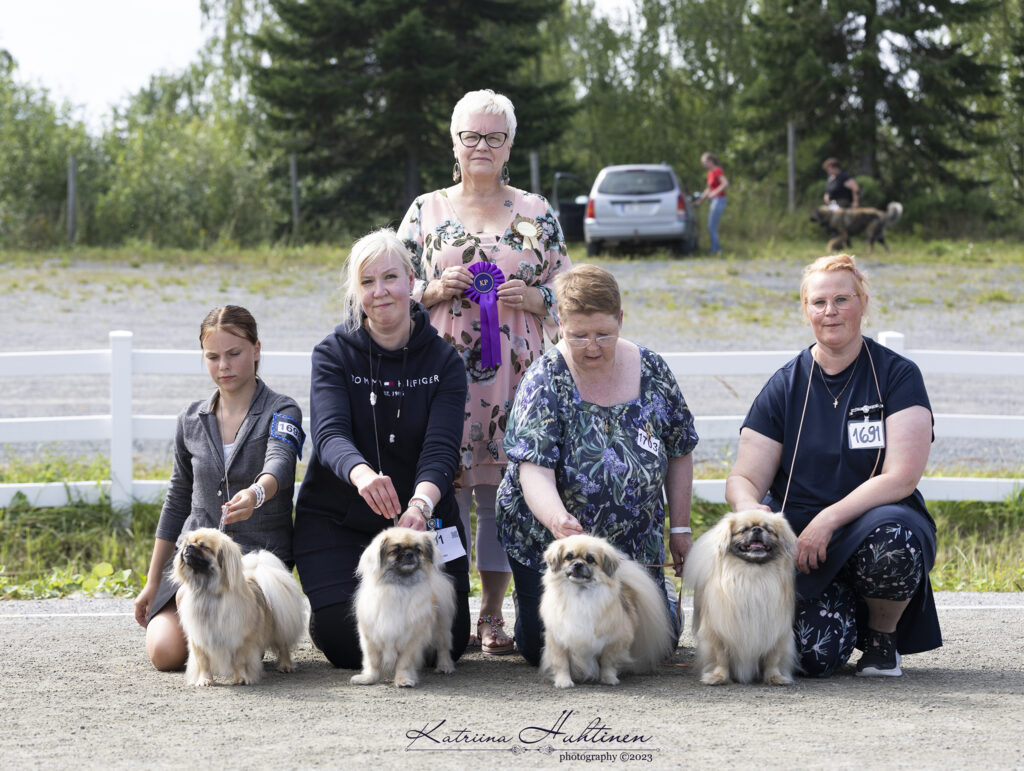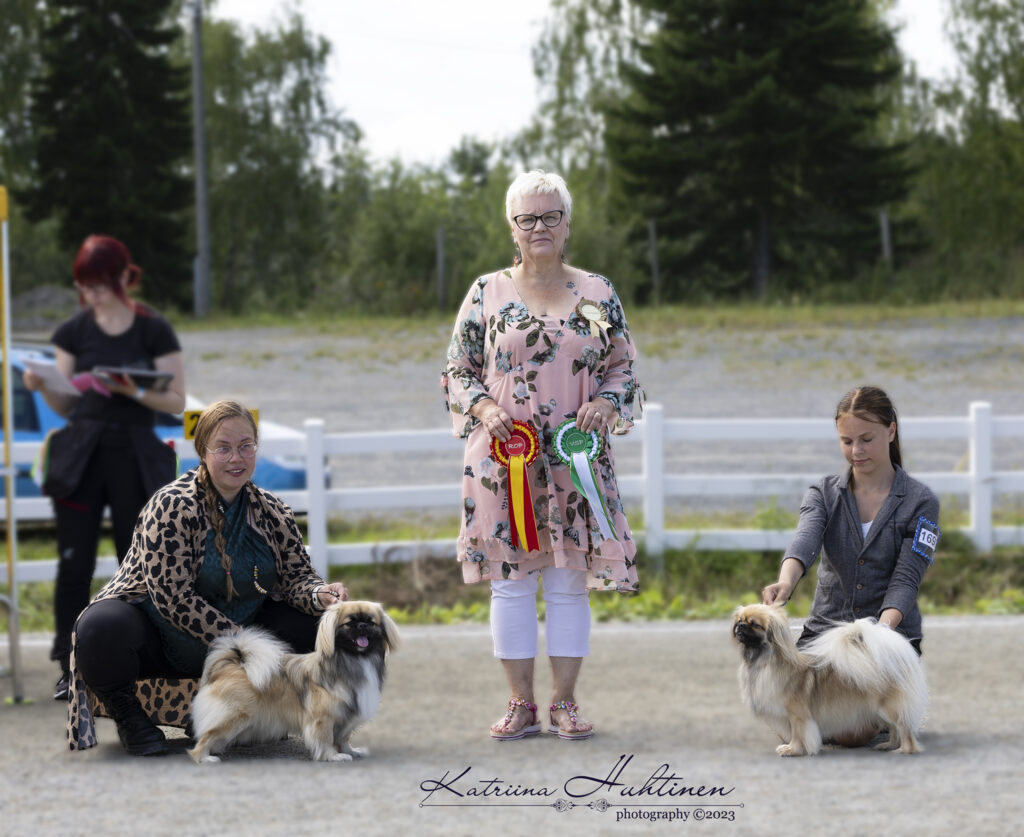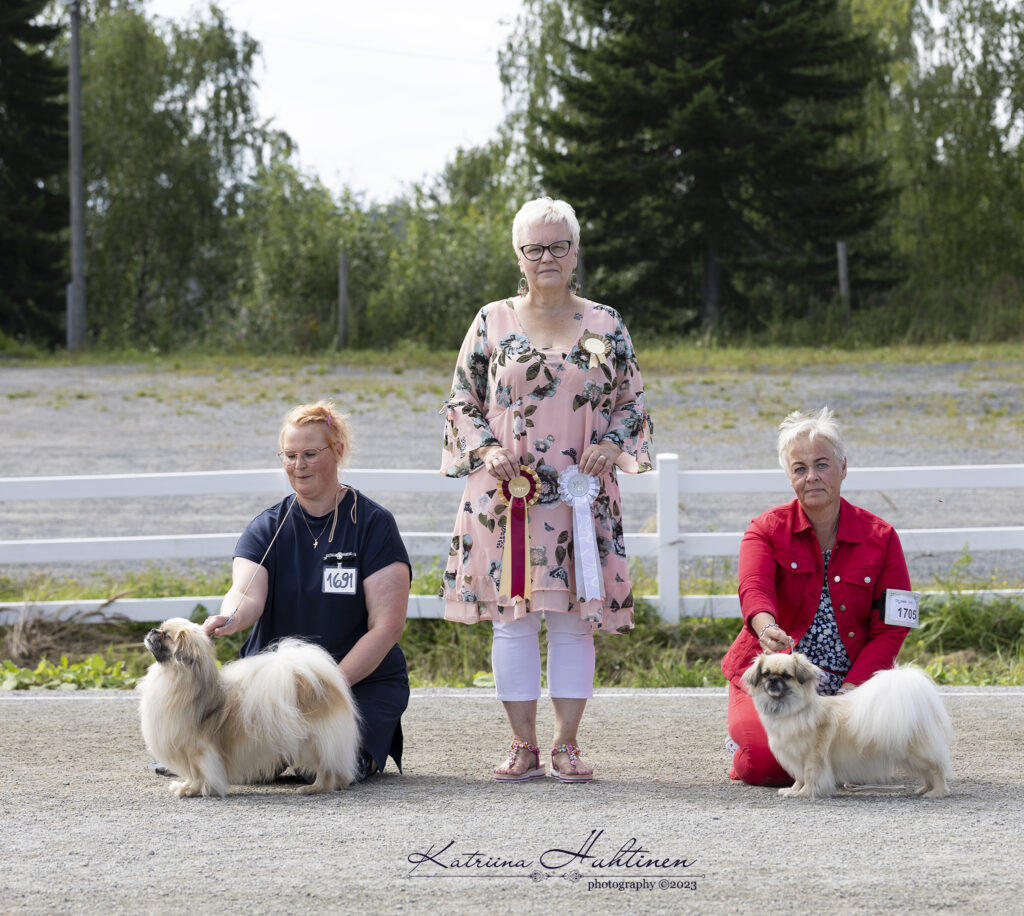 Chihuahuas judged by: Bruno Nodalli, IT
Our junior female, own bred "Taco" in her second official show – oohlallaa winning all the bitches and gettin absolutely super critique and words from today's judge. I am SOOO HAPPY!
Tashi-Gong Precious Drop: JUN EXC1, CQ, BEST OF BREED JUNIOR with CACIB-J, BEST BITCH #1, CAC and BEST OF OPPOSITE SEX!
FI CH LT JW-21, Helsinki JW-21 Triangel Joy Sabrina Lorena: CH EXC1, CQ