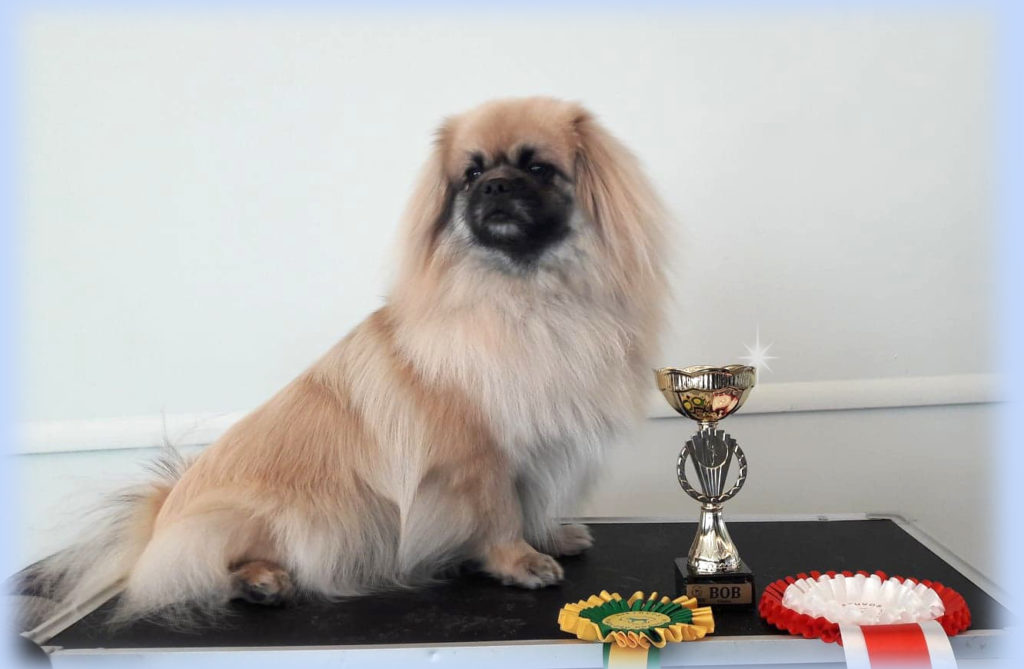 3 x BEST OF BREED TIBETAN SPANIEL WITH CACIBS – NEW LITHUANIAN CHAMPION AND LITHUANIAN WINNER : Tashi-Gong Expression ow. Merja Virtanen
Upeita uutisia Liettuan kansainvälisistä näyttelyistä , jossa edustuksestamme huolehti nuoriherra "Ekku" emäntänsä Merjan ja handlerinsa Susannan kanssa! Ekku oli kaikkina kolmena päivänä rotunsa paras tiibetinspanieli, ja saa lisätä nimensä eteen nyt tittelin Liettuan Voittaja 2019! Paljon onnea matkalaisille huikeasta menestyksestä!
---
Wonderful news from Lithuanian 3 x INT dogshows! Our breeding was represented by young "Ekku" who was showing with his owner Merja and handler Susanna. Congratulations to all involved for the all three show´s BEST OF BREED Tibetan Spaniel and new Lithuanian Winner 2019 with his three CACIBs!